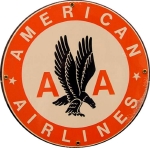 bought my plane tickets today. nothing makes me nervous like that final click on a flight site. whew. i will be out of the country from may 7th through june 6th. i'll fly into madrid (spain) and out of london. inbetween - i'll be in basel, munich, prague, bath, penryn, saffron walden, oxford, and windsor.
the folks above will be my introduction to mainland europe.
kate & andré are currently in spain while kate works on her masters. i'm a little nervous about going to a non-english speaking country. and spain in particular b/c i should know way more spanish than i do. but kate said she expects me to try, so try i shall. :)
taryn is starting her second year in germany working with younglife. told this girl i'd visit her at some point during her three years there, and so i'm excited to make that a reality. i'm not quite sure what to expect of germany; i don't know much about it except for holocaust history. so i'm intrigued for this first part of my journey.
these folks will welcome me back to the grand ole uk. these pics are actually from my last visit over in 2005.
i haven't seen beki, damon & lucy for over two years, which is way too long considering that beki & i have been friends since we were four and grew up living just two doors down from each other. can't wait to see them & cornwall again.
jackie & clint are still in oxford and i hope to at least pop in for a day or so
to visit and see their new lodgings.